Sofa Cleaning Services in Dubai
When was the last time you had your sofa cleaning? If you can't remember, then it's probably time to schedule a sofa cleaning service. We offer professional sofa cleaning services in Dubai that will help restore your sofa's appearance and prolong its lifespan. Don't let a dirty sofa ruin the look of your living room.
Are you tired of looking at your dirty sofa and wondering how to get it cleaned? Look no further than our sofa cleaning services in Dubai. We provide the best cleaning sofa Dubai services at an affordable price. Our sofa cleaning company has skilled sofa cleaners who use advanced technology to make your sofa look and feel like new.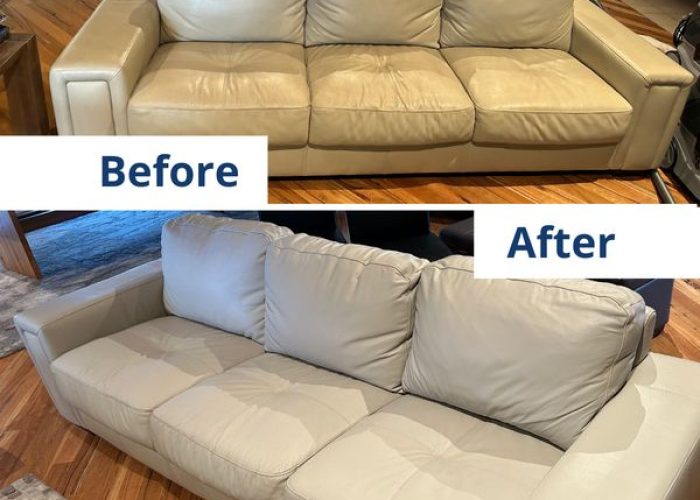 After a tiring day, relaxing on a comfy couch to watch TV, read, or maybe even nap is great, right? But did you know that the average family sofa has more germs than the average toilet seat?
Our sofas are exposed to food crumbs, body grease, dust, dirt particles, and bacteria on a daily basis. This provides the ideal environment for dust mites, viruses, germs, and allergies, which can harm indoor air quality and health. In addition, dirt and dust can damage your sofa's colors, making it appear older.
While we clean our homes in Dubai regularly, sometimes our furniture needs a more thorough cleaning. Safaeewala Cleaning Services offer sofa steam cleaning and sofa shampoo for your sofas and upholstery in Dubai. This will remove all of the dirt, dust, and bacteria from your sofa, leaving it looking and feeling brand new.
Why do you need Sofa Cleaners in Dubai?
Cleaning upholstery and sofas in Dubai is important for keeping the air clean and your home safe. Your furniture will last longer and look as good as new if you have a professional clean it. To keep your environment clean and healthy, it's best to have your sofa professionally cleaned every 6 months.

Many sofa cleaning services in Dubai use a harmful process with water and chemicals on upholstery. This process can lead to mold and more stains later on. We don't recommend cleaning your sofa yourself. Hiring professionals with the right sofa machines who won't harm your sofa is best. We use safe cleaning products for our upholstery cleaning services in Dubai to protect your family and pets.
Our Sofa Cleaning Services
At our Sofa Cleaning Company, we understand that every sofa is unique and requires different cleaning methods. Whether you need a sofa cleaner in Dubai to remove stains, pet hair, or just a general clean, we've got you covered. That's why we offer a wide range of sofa cleaning services to suit your needs, including:
Deep Sofa Cleaning: Our deep sofa cleaning services is designed to remove all the dirt, dust, and debris that has accumulated in your sofa over time. Using advanced sofa cleaning machine and cleaning techniques, we can remove even the most stubborn stains and leave your sofa looking fresh and clean. After the service, your sofa will be like new and smell fresh!
Stain Removal: If your sofa has been stained by food, drinks, or other substances, our sofa stain removal service can help. Our expert sofa cleaners in dubai use specialized stain removers that can effectively remove even the toughest stains, leaving your sofa looking as good as new.
Upholstery Cleaning: In addition to cleaning the surface of your sofa, we also offer customized upholstery cleaning services that can penetrate deep into the fibers of your sofa. This can help to extend the life of your sofa, remove dirt and grime, and keep it looking and feeling fresh for years to come.
Leather Sofa Cleaning: If you own a leather sofa, our cleaning service can maintain its soft and supple appearance. Our sofa cleaners in dubai use specialized cleaning products that are gentle on leather, removing dirt and grime without causing damage. As a result, your sofa will look and feel brand new after our cleaning service.
Sofa shampooing: Sofa shampooing and cleaning service is the most practical and environmentally friendly at your doorstep. The service begins by thoroughly vacuuming your sofas to remove dust, mites, and dirt from the stuffing and upholstery. Next, clean and scrub the upholstery with a gentle shampoo or steamer to remove stains and dirt from your sofa upholstery.
Sofa Cleaning Services Benefits
Throughout the day, your furniture gets worn out, leading to significant damage over time. Therefore, for a clean and refreshed sofa, choose professional sofa cleaning services. Cleaning your sofa has many benefits.
Extend Sofa Lifespan: You use your sofa a lot in your home when sitting with family, watching TV, or conversing with visitors. So professional sofa cleaning is important to extend its life and keep it looking its best.
Stay Safe and Healthy: Not cleaning your sofa properly can be bad for your health as it can hold lots of germs and bacteria. Sofa cleaning is important for your health.
Better Air Inside: Dust mites and dirt in the dubai can harm your health. Clean your sofa with professional sofa cleaner service to stay healthy and refreshed.
Remove Fixed Stains: Stains like coffee, food, and pet hair can make you uncomfortable. Cleaning your sofa will make it fresh and clean, and sitting on it will make you feel relaxed.
Safaeewala offers sofa deep cleaning services in Dubai every day, using shampoo or steam cleaning for AED 30 per seat. Our sofa cleaners will be there on time, so Contact Us Today to provide details of when and where you require the service. For the best sofa cleaning services in Dubai, our Dubai sofa cleaners will come on the service day and leave your couches and sofas fresh and clean.