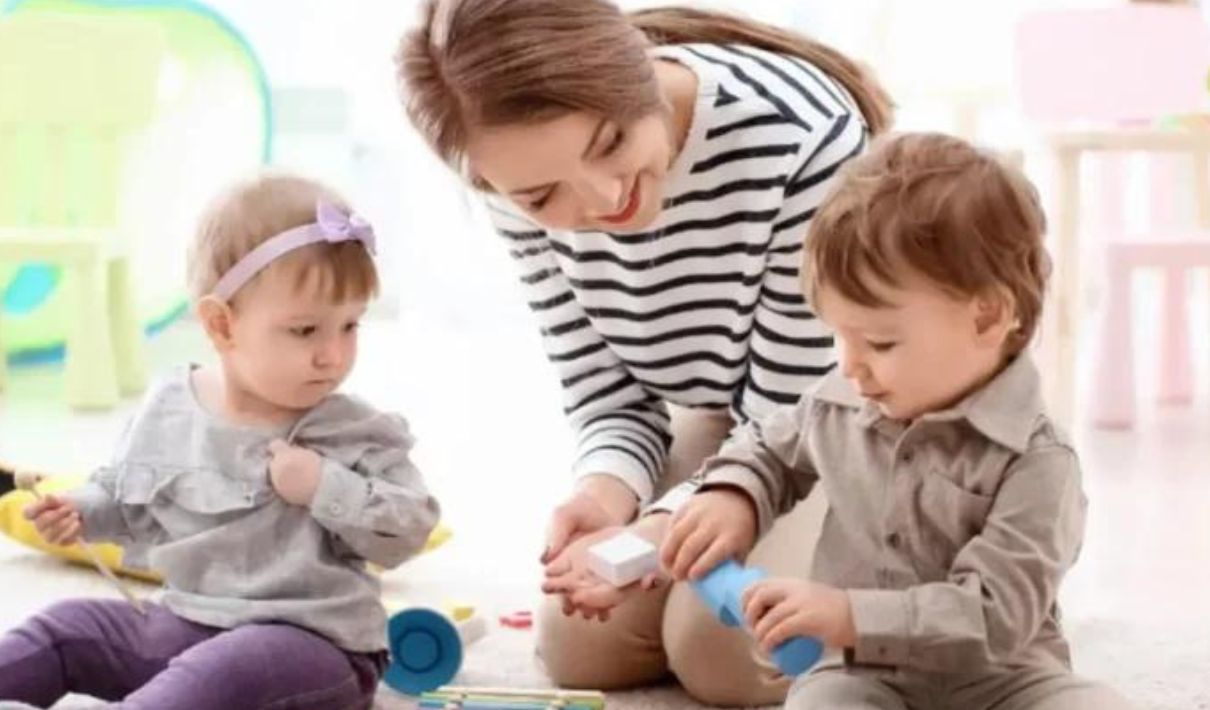 Childcare and Babysitting in Dubai
Finding suitable babysitting in Dubai can be a daunting task for parents. We know your child's safety is important to you. We promise to provide reliable and trustworthy babysitting services. All our maternity Nurses and Babysitters Dubai are experienced and can care for children of all ages.
We provide reliable babysitters who prioritize your child's happiness and well-being. This lets you focus on your other responsibilities and makes your life easier. At our baby sitting in Dubai, we understand that safety is a top priority. That's why all our babysitters undergo a thorough screening and background check before joining our team.
Acquire Trusted and Responsible Babysitting in Dubai
Our babysitting Dubai team has customized our services to cater to your unique requirements. We offer a range of options, from one-time babysitter services to long-term Dubai babysitting arrangements. As a busy parent, having a nanny around can be very useful. Our Dubai babysitting services include everything from meal preparation to educational playtime and everything in between. We carefully choose our Dubai babysitters to be trustworthy, experienced, trained, and qualified. They commit to providing excellent care for your children. We believe that every child is unique, and we train our babysitters to cater to their individual needs.
A babysitting or nanny service in Dubai can help care for children. We offer childcare services at your home or hotel at any time. Your children will be secure and well cared for. When you hire a baby sitter in Dubai through our services, you can expect them to fulfil a wide range of responsibilities, ensuring comprehensive baby care from newborns to the early toddler years. Our baby sitters have experience bathing, dressing, and feeding the baby to help them grow healthy. Additionally, they engage children in age-appropriate activities that foster learning and creativity.
Get the Best Babysitting and Nanny Service in Dubai
We provide a large variety of things and activities in Babysitting services, which include the following:
Trustworthy baby sitters in taking care of children of all ages.
Taking proper care of your children in your absence.
Our baby sitters are responsible for preparing baby bottles and feeding routines.
Skilled in changing diapers and bathing infants.
Preparing meals for kids, washing, and ironing baby clothes.
Managing and tidying the baby's room and overseeing elder children's baths
Managing the school run and leading homework time.
Convenient babysitting services in Dubai ensure your child's safety and well-being.
Assisting you in creating a daily schedule at home.
Educating you on the most effective ways to ensure the baby's safety and maintain good hygiene.
Why Choose Our Baby Sitting in Dubai?
Experienced Babysitters: Your child's safety is very important to us. Our babysitters undergo rigorous training to ensure they keep children safe and under constant supervision. We offer continuous training and support to update our babysitters on safety procedures and childcare techniques. Our baby sitters create a loving bond with your child, ensuring they feel safe and loved when you're not there.
Safe and Secure Environment: We understand that the safety of your children is your utmost concern. Our babysitters prioritize creating a safe and secure environment, ensuring the constant protection of your little ones. We adhere to strict safety guidelines and take the necessary precautions to prevent accidents or mishaps.
Flexible Scheduling: We offer flexible scheduling options to accommodate your specific needs. Whether you require occasional Dubai babysitting or regular care, our team can customize the service to fit your schedule. We offer hourly baby sitting services in Dubai, so you can book the care you need without any obligations.
Trust and Reliability: We value the trust you place in us when entrusting your children to our care. We create trust-based relationships with families, keeping communication open to address any concerns or specific needs you may have.
Fun and Engaging Activities: Our babysitters take care of your children and make sure they have fun and enjoy their time. From educational activities to creative playtime, our babysitters know how to keep your little ones entertained and happy.
We go beyond the typical definition of a "babysitter" by offering exceptional services in Abu Dhabi and Dubai. We are proud of the convenience and support we provide. Safaeewala can provide references from many families who have benefited from our services.
If you want to hire a babysitter, don't hesitate to contact us to discuss what you need. We understand that every family is unique. Therefore, we will ensure that we find the perfect caregiver for your baby care who can meet their specific requirements. To ensure we meet your expectations, we highly recommend making advance bookings. This allows us to assess your needs thoroughly and ensure we provide you with the best possible service.
Whether you are looking for a part-time babysitter in Dubai, we are here to assist you. Contact us today to discuss your requirements and secure a professional baby sitter who will provide exceptional care for your children.