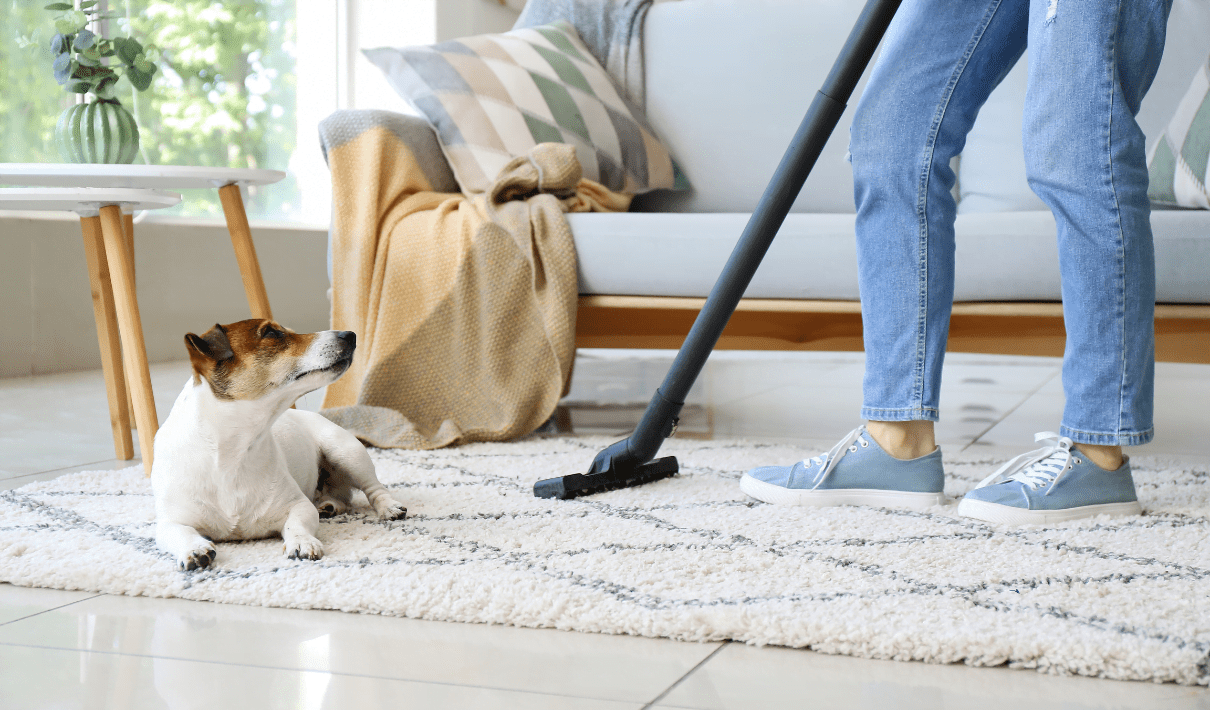 Do your carpets desperately need a deep carpet cleaning in Dubai? Well, search no more! Safaeewala is here to offer you the best carpet cleaning service in Dubai, known for its reliability and efficiency. We guarantee to give your carpets the utmost care they deserve. 
Spotless Carpet Cleaning in Dubai at Affordable Price!
At Safaeewala, we know that every carpet is different. That's why we provide customized carpet cleaning in Dubai options to suit each customer's specific requirements. Our services can help you achieve clean and refreshed carpets, whether you need a deep clean or regular maintenance.
The leading carpet cleaning company in Dubai, we have a team of carpet deep cleaning experts at our disposal. Our professional carpet cleaners dubai will inspect your carpet thoroughly before applying the most appropriate cleaning method.
We use our widely favored and efficient technique to shampoo and sanitize the carpet cleaning in Dubai. We use high-quality carpet equipment and cleaners in Dubai to ensure thorough vacuuming and shampooing, removing all dirt. After treatment, your carpet will be dry, chemical-free, and restored to its original freshness and condition, removing bad smells. We use safe products to clean carpets without harming your health or the environment. Our team of experienced technicians will guarantee a thorough and professional cleaning job.
Experience the Best Carpet Cleaning Services
With our carpet cleaning services, you'll get the best results. Our carpet cleaners use the latest equipment and sanitizing solutions. We carefully inspect, clean, vacuum, deep clean, treat spots, shampoo, suction strongly, and do a final inspection. You can rely on us to provide affordable, professional, and reliable carpet cleaning services in Dubai.
Our Comprehensive Carpet Cleaning in Dubai Process
Carpets are known for their beauty and comfort, adding elegance to any home or office. However, they also attract dirt, germs, and pollutants from outside, including shoes and pets. Debris buildup can lead to respiratory issues and indoor air pollution. Vacuuming alone will not be sufficient to eliminate hidden dirt and germs deep within your carpets.
The carpet cleaning in Dubai process we use will remove even the most stubborn stains and dirt, ensuring a thorough and efficient cleaning. The following is how we conduct our dubai carpet cleaning:
Inspection: We begin by inspecting your carpets to determine the professional carpet cleaning method and assess the intensity of the stains.
Pre-cleaning: Our carpet cleaners will 

make every effort

to remove the furniture and, when feasible, relocate movable carpets to the balcony.
Vacuuming: Our staff will vacuum the carpet to remove soil, sand, or dirt on the surface for getting the best results.
Spot Treatment: We treat spots and stains by applying effective cleaning chemicals.
Shampooing: For a deep carpet cleaning, we use a shampooing machine. This machine applies shampoo to the carpet, removes dirt, and effectively cleans the carpet by eliminating both the shampoo and dirt.
Powerful suction: Strong suction machine removes all water from carpet, leaving it almost dry. As a result, your carpet will dry in a very short period, ensuring it is perfectly safe for kids and pets.
Final Inspection: To ensure the best possible outcome and client satisfaction, we conduct a final inspection of the carpet. This check ensures that we have achieved the desired results and that you are happy with our carpet cleaning service.
We specialize in cleaning and sanitizing all types of carpets and rugs, including persian carpet cleaning dubai. We strongly recommend carpet cleaning at least once a year. Schedule a carpet and rug cleaning appointment today if you think your carpet is dirty and needs cleaning. Booking our carpet cleaning service is hassle-free. Simply request a quote through our website or call us to discuss your cleaning needs. Our team will provide you with a customized carpet cleaning plan and schedule an appointment.